5 WAYS EAST TOWER PROMOTES HEALTHY LIVING
Today's inner-city resident is focused on living a healthier, happier life. Here's how East Tower fulfils the promise of a more connected and sustainable lifestyle.
1. It's easy to be green
Situated within the $6 billion Melbourne Quarter precinct, East Tower residents enjoy the benefit of living within of one of the most sustainable developments in Australia. The building itself was awarded 5 Star Green Star rating from the Green Building Council of Australia and boasts a host of passive and active energy efficient features, from smart meters to manage energy use to the use of captured rainwater to irrigate the expansive green landscaped spaces around the building and the neighbourhood.
The advanced and thoughtful urban design was created for real people. The surroundings help residents make the most of their riverside location, with pleasant boardwalks that invite a daily walk or run and ample green spaces and parks to enjoy fresh air, walk dogs and catch up with friends. We now know spending just 20 minutes connecting with nature can help lower stress hormones in the body*, so living at East Tower, with green spaces at your door isn't just easy, it feels better too.
2. It's simple to get around
East Tower puts residents in the heart of an amazing, vibrant city neighbourhood – with unparalleled connectivity. This means residents don't have to rely on cars to get around, which add to urban pollution and discourage healthy movement. Southern Cross Train Station, Melbourne's biggest rail hub, is just minutes' walk away and connects residents to all parts of the city, regional areas and the airport easily. The bus stop out the front of the building offers an alternative way to get around and residents can also enjoy access to the free tram zone. There's plenty to enjoy on foot too – in fact, East Tower was awarded 100% walkability score*, thanks to a great local neighbourhood jam-packed with dining, retail and life's essentials. There are also plenty of bike paths and bike spaces for safe and enjoyable commuting.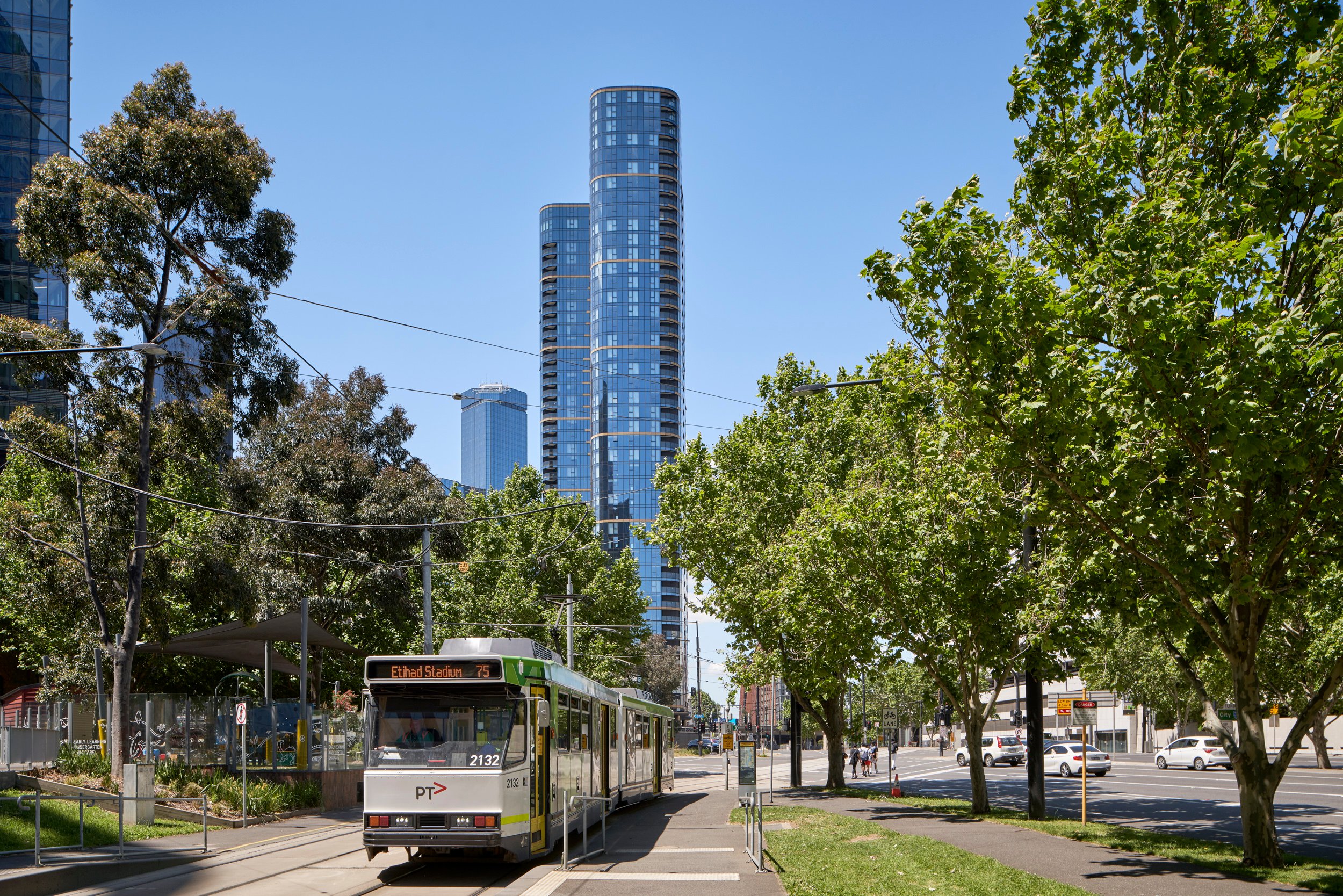 3. It's a great place to make friends
Studies** show loneliness can be as big a risk factor for diseases like cancer and heart disease as drinking and smoking. In lots of ways, East Tower makes it easy to bring people together, helping to counteract the health impacts of loneliness.
East Tower's design promotes a more socially connected community. Having so much amenity in easy walking distance helps encourage those small daily contacts that can lead to friendships. Knowing your local chemist, for instance, or saying hello to your neighbour while walking your dog. With great dining and nightlife nearby, the streets are lively and there are always places to go to meet up with people. And because it's so easy to get to and from, the East Tower neighbourhood is fast becoming a magnet for socialising with friends and family.
4. It's a stress-free investment
Stress can really reduce your quality of life. Moving into East Tower is designed to take some of that stress away. But there's also the confidence residents can have that they have bought into a high-quality development, where things work properly. Where the design is stylish and practical. Where energy efficiency is built in. And where there's an experienced concierge on hand to help with everything from finding a good local cleaner to changing a light bulb.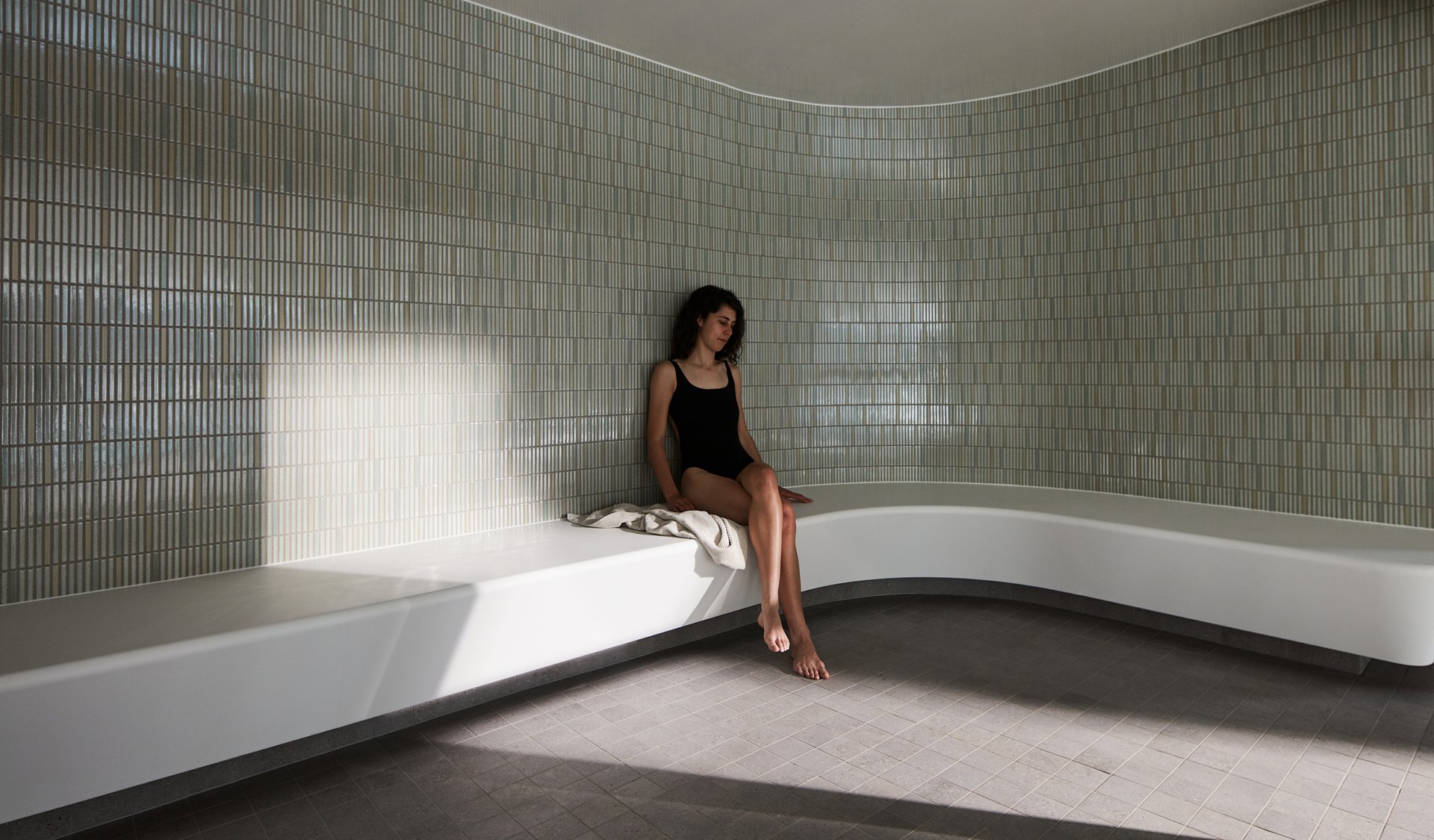 5. It's a safe place to live
Nothing's more important than feeling safe and secure where you live. East Tower residents have peace of mind that they're living in a place where their safety is taken seriously.
Smart outdoor lighting and intelligent design ensures peace of mind day or night. Excellent digital security supports our 24 hour in-person concierge to keep the building and residents well protected – without feeling like they're living in a fortress.
That means people can truly relax – and enjoy life to the full. Which is what wellbeing is all about.
Enquire today to make Melbourne Quarter home.
(link to enquiry form on Buy now page https://www.melbournequarter.com/contact-us/