THISTHAT&US
As part of Melbourne Quarter's International Women's Day celebrations program and in recognition of Melbourne Fashion Festival, come explore THISTHAT&US, an exhibition of five female First Nations Creatives in our One Melbourne Quarter lobby from Tuesday 7 March to Friday 17 March.
This display has been curated by Melbourne Quarter's First Nations' fashion retailer, Ngali.
Learn more about the Creatives involved below.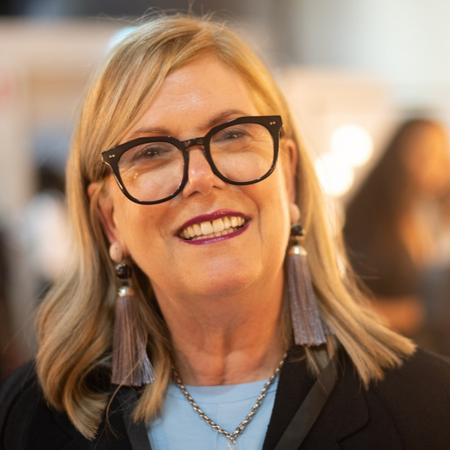 DENNI FRANCISCO - NGALI
'Art is a lens through which our people see, understand and communicate with others. At Ngali, we want more people around the globe to know who we are, who we've always been ... that there's more to us than what you see through the lens of 200 years of colonisation.'
With over 25 years' experience in the fashion industry, Denni is a fashion entrepreneur and proud Wiradjuri woman.
As the founder of Ngali, she works closely with remote artists to expand their reach. Through the medium of fashion, Ngali gives more people access to Aboriginal and Torres Strait islander culture by taking the stories of incredible artwork beyond wall display and onto garments to walk the street.
Website: Ngali.com.au
Instagram: @ngali_australia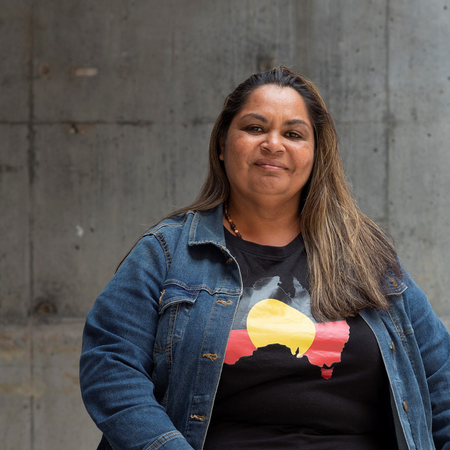 TRACY WISE
'As a spiritual person I observe everything through my travels, so I am very open to what was appearing before me.'
Tracy is spiritual artist, natural fibre weaver and jewellery marker. She started her art practice in 2015 with her mother, Mary, another well known First Nations creative. Based in Millewa Mallee country, Victoria, she is a proud Barkindji Ngiyampaa Maligundidj woman.
Website: www.tracywiseacreativejourney.com
Instagram: @mun_arli
MANDI BARTON
'My culture, community and country connections are presented within my art and it is also a foundation for how I work'
Mandi is a Yorta Yorta, Barapa Barapa, Wemba Wemba single mother of three daughters residing in the Western Suburbs of Melbourne, Victoria. She has been a multi-disciplinary creative since 1996, working with acrylic on canvas, emu feathers, sand, twine, murals, digital art and jewellery.
Instagram: @mandibarton_art
Linkedin: Mandi Barton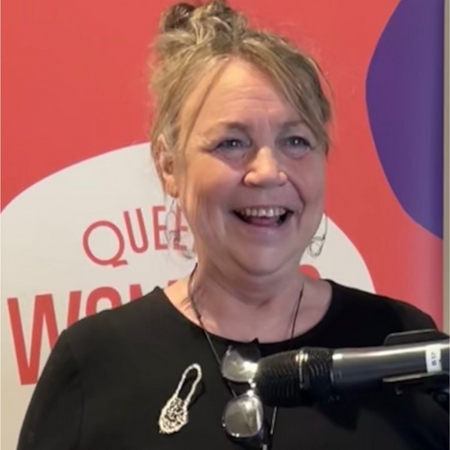 LORRAINE BRIGDALE
'As an artist, my creative life has always included learning, teaching, sharing my art practices, my culture and love of country. Making art from natural and found materials is a creative urge which is in my blood, comes from my ancestral memory. It's my country's way of calling me home.'
Lorraine is a Yorta Yorta multimedia artist from Flora Hill, Bendigo. Her main mediums are weaving and painting, and she makes handmade ochre paints for her work, which strengthens her relationship with country.
Instagram: @designnomaddiaries
Facebook: Lorraine Brigdale Artist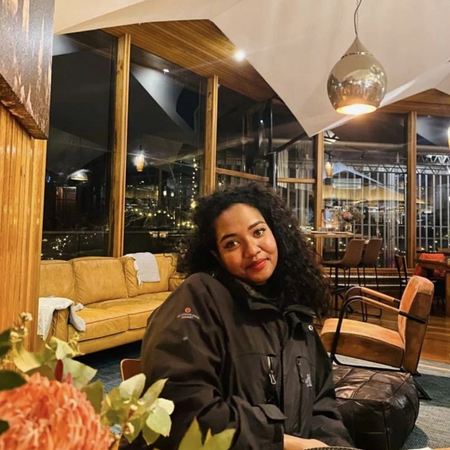 NATISHA TABUA
'Fashion is an emotion to me, it embodies creativity and different aspects of seeing the wearer on how they like to display themselves to the world at that moment in time, walking, living, breathing art.'
A proud Hanuabada, Daru, Kalkulgal, Fijiian and Indian woman, Natisha is invested in creating sustainable Couture Fashion.
Instagram: @nateesha_
THISTHAT&US can be viewed in the One Melbourne Quarter lobby (699 Collins Street) Monday to Friday between 9:00am and 5:00pm. Available exclusively from 7-17 March. This is a free exhibition.
For more information about our International Women's Day program, click here.