MELBOURNE QUARTER'S FINAL STAGE
The third and final stage of the Melbourne Quarter precinct, Melbourne Quarter Tower has been created to nurture success for both people and organisations.
Built to target the highest international standards in wellness and sustainability, a combination of highly-flexible, tech-enabled workspaces combine with progressive public amenity and activated precincts to deliver a working environment that will attract and retain the best people, support agility and growth, nurture wellness and cultivate high performance.
Melbourne Quarter Tower not only represents the new Melbourne, but the future of work.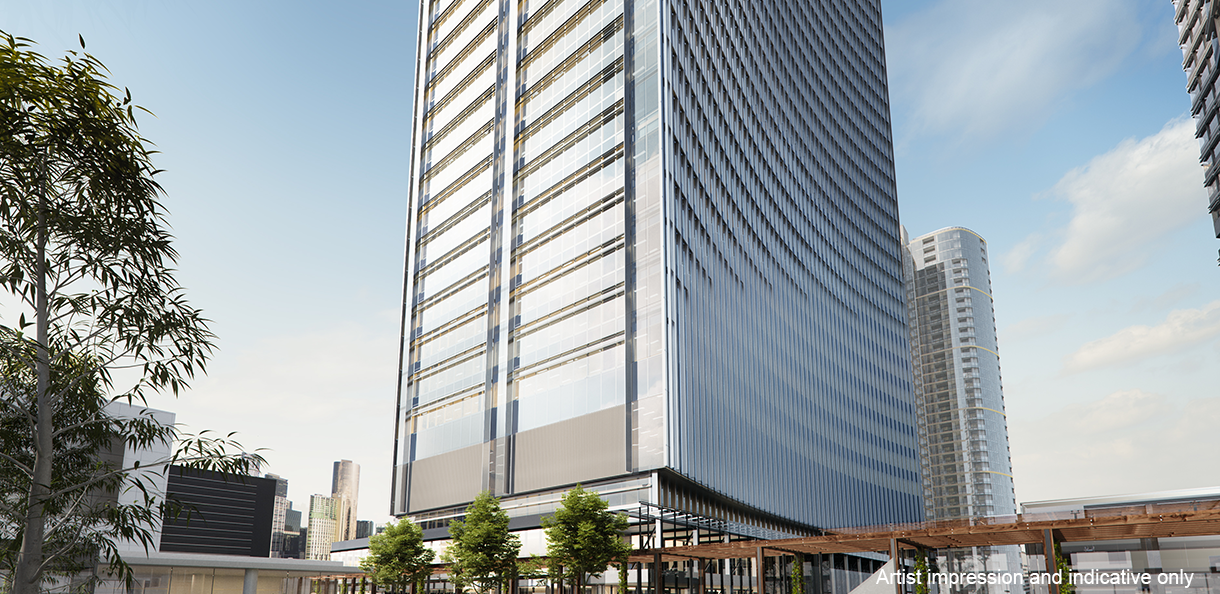 THE NEW MELBOURNE ON COLLINS
Melbourne Quarter Tower - the third and final commercial stage, represents the very latest thinking in workplace and placemaking, delivering the ultimate platform on which progressive organisations and their people can thrive.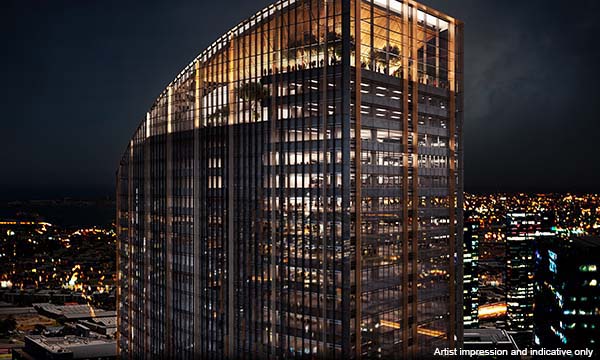 A NEW COMMERCIAL ICON
Designed by Woods Bagot, the building is made in a curvilinear tower form with an elegant, timeless design raised above a cantilevered podium. The curve itself is derived from the arc of Wurundjeri Way with the tower set back to enable the curved architectural form to embrace Public Square.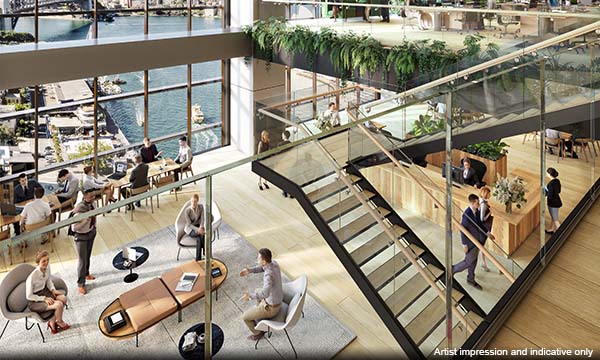 WORKPLACE FLEXIBILITY
The commercial landscape is changing quickly, and businesses need more flexibility than ever. Melbourne Quarter Tower is built to maximise connectivity and future growth. Super efficient, void-enabled floors, will improve productivity, planning and collaboration between teams.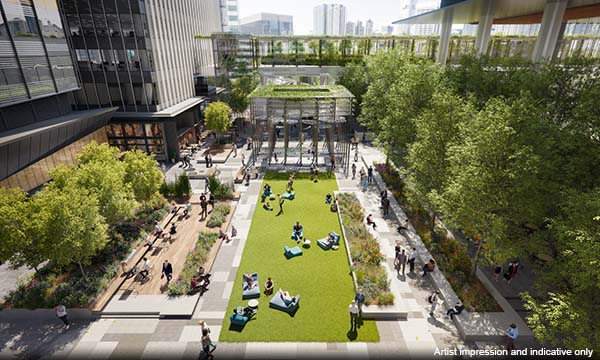 A NEW WAY OF WORKING
As Australia's leading creator of thriving workplaces, Lendlease has unrivalled expertise in innovative placemaking and precinct activation. The public realm will play host to a calendar of diverse and innovative events and programs to inspire a healthy, culturally-connected lifestyle.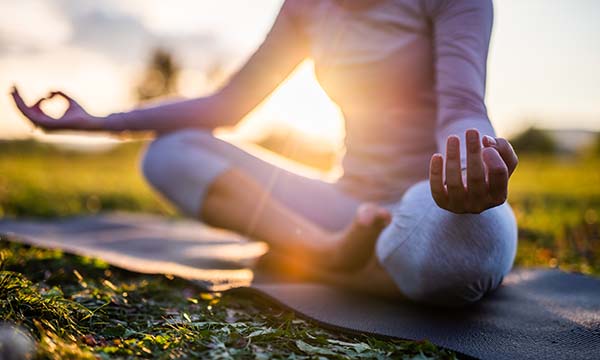 GREATER WELLNESS
Healthier, happier workplaces and people make for better business outcomes. Our commitment to delivering the world's healthiest workplaces is unquestionable, with Melbourne Quarter Tower aiming to reach new benchmarks in employee health.
FITNESS MAY BE THE SECRET TO CLIMBING THE CORPORATE LADDER
At a time when working professionals are "always on" and find it challenging to make time for physical health, being in an environment that supports wellness in every way can prove the difference between ordinary and extraordinary performance in the workplace.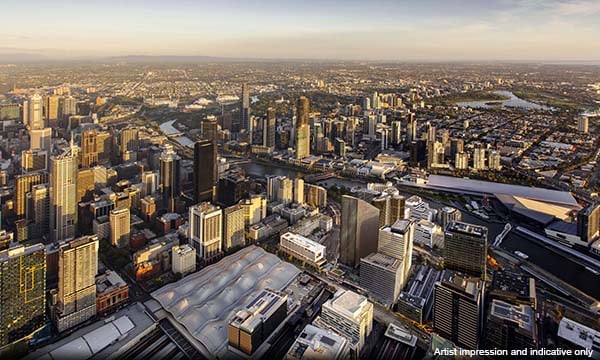 COMMERCIAL LEASING ENQUIRIES