DISCOVER WHY GRACE CHOSE EAST TOWER AS HER HOME
2021 Future Innovator Grace Brown shares why she made East Tower her home and how it's helping her build a brilliant career in computer engineering.

By day, engineering student and Future Innovator winner Grace Brown spends a lot of her energy thinking about worlds far beyond our universe – or at least, the technology that helps humans explore it. It makes her appreciate the comforts of her apartment in East Tower, Melbourne Quarter all the more. It's a place that helps her feel connected to her friends and her community.

"I just feel very secure here," she says of her home.

Currently studying her Masters in mechatronics engineering at Melbourne University, the Brisbane-born and raised engineering student is working at the cutting edge of Australia's growing space industry. Just 21, she's already had a role as a software engineer on the fabled Mars Rover project. Her 'Abby Humanoid' project – designing and building a social companion humanoid that gives hugs and interacts with people – won Vogue magazine's prestigious Future Innovators award in November 2021.

But in late 2020, after the first wave of Covid lockdowns, Grace found herself on the hunt for a new home.

"Everyone in my student accommodation was going back to their own country," she recalls. "I was quite lonely and I really wanted to get a dog."

For Grace, East Tower ticked all her boxes. "The facilities are so fantastic, you feel like you're living in a hotel all the time," she says.

A keen swimmer, Grace appreciates access to the pool and gym, as well as the landscaped surrounds and walkways she can walk her dog, Milo. "Often I'd take her down to the gardens and we'd have a picnic."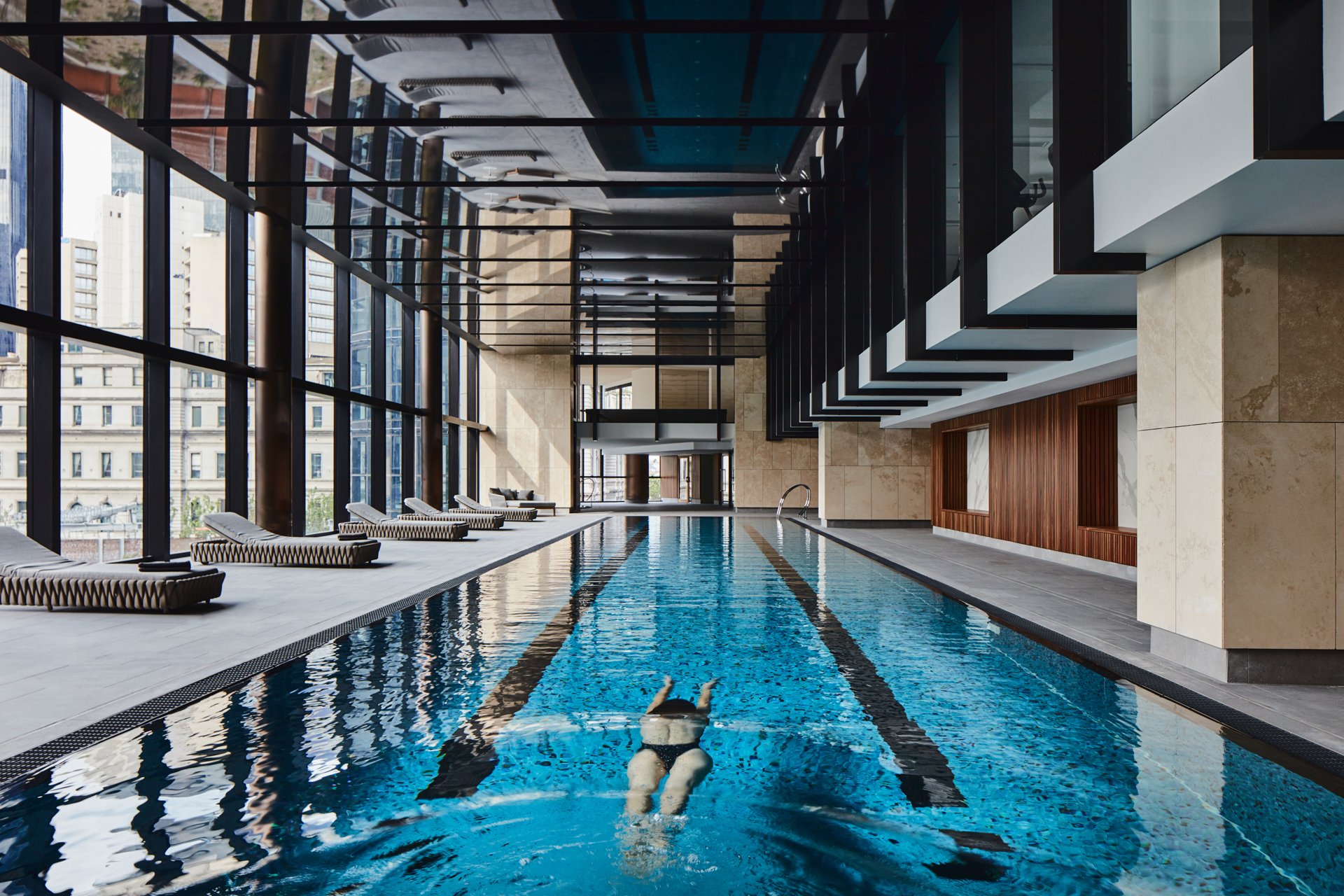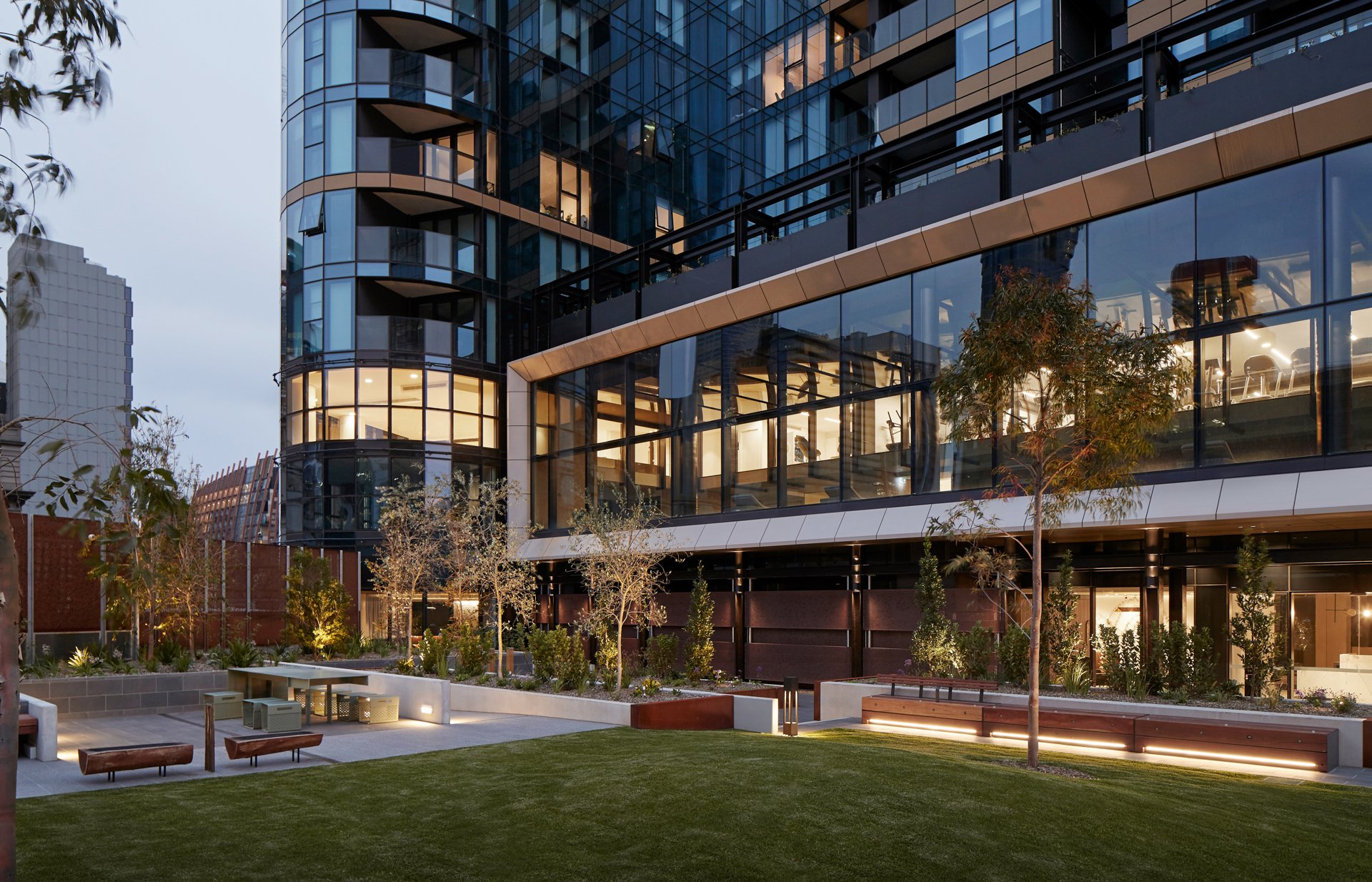 Proximity to her university has also been a huge plus.

"Around Melbourne Quarter, there are lots of place to go skating and on my skateboard, I managed to get to uni in about seven minutes!"

Grace is enthusiastic about how close she is to everything she needs. "The whole area is so lovely, you're down by the water, there's a place to walk the dog. There's a metro supermarket on the next block – and a liquor store and takeaway too if I'm not in the mood to cook. I never have an issue going anywhere with friends, because my home's just so close – going out can be spontaneous."

But one of the most attractive features of East Tower living for Grace is the feeling of being in a warm and welcoming neighbourhood. She's already made friends with other tenants in the building and she can't sing the praises of the concierge staff highly enough.

"They're extremely helpful and so friendly," she says. "For instance, when I wanted to get my apartment and carpets cleaned, they helped me arrange the best service to get that done. If I needed a pair of scissors or anything, I can just go downstairs and borrow some."

Having that sense of security, she says, makes it possible for her to shine in her chosen field.

"It's so important to feel safe where you live – it was definitely very important to me in picking where I wanted to make a home."

Grace's favourite features:
The staff – they're so helpful and friendly
It's a great neighbourhood, I feel really safe
The facilities are amazing, it's like living in a resort
I love the location, close to uni, lovely and safe to walk around, convenient
My balcony is well designed, so it's really easy to keep clean with a dog!