MELBOURNE QUARTER'S BEST QUICK LUNCHES
Where do you eat in Melbourne Quarter when you're on the run? Discover food that lives up to the speed test.
When you work in the middle of one of Melbourne's most vibrant business precincts, sometimes you just need a feed that will get the job done, in between meetings and deadlines and all the other things you have on your plate. But the good news is, even when you're in a hurry, Melbourne Quarter's food offering is a thing of beauty. A banh mi that can save the day. A sandwich that will stop you in your tracks. Sushi so tasty, you can't help but eat mindfully, even when you're strapped for time. And while there's plenty of food at Melbourne Quarter that caters to every speed, these three standouts deliver fast bites with flavour, that will have you coming back for more.
DESTINATION ROLL
You probably need two hands to chow down on one of Destination Roll's famous Banh Mis, but the effect is a completely rounded lunch you can inhale in mere minutes. Think: crisp salad, fresh herbs and full-flavour protein, all packed into the world's most perfect baguette. From the first bite you'll be asking yourself, 'How on earth can a bread roll have such a satisfying crunch while being so delightfully fluffy?" And then, "How is it possible that I'm eating a Chicken Roll this delicious?" And then you'll realise that Destination Roll also serves up healthy salad bowls and Vietnamese Pho, which we wouldn't recommend eating on the run (because, soup), but it would make the perfect deskside feast. Located on Gunpowder Walk near Two Melbourne Quarter.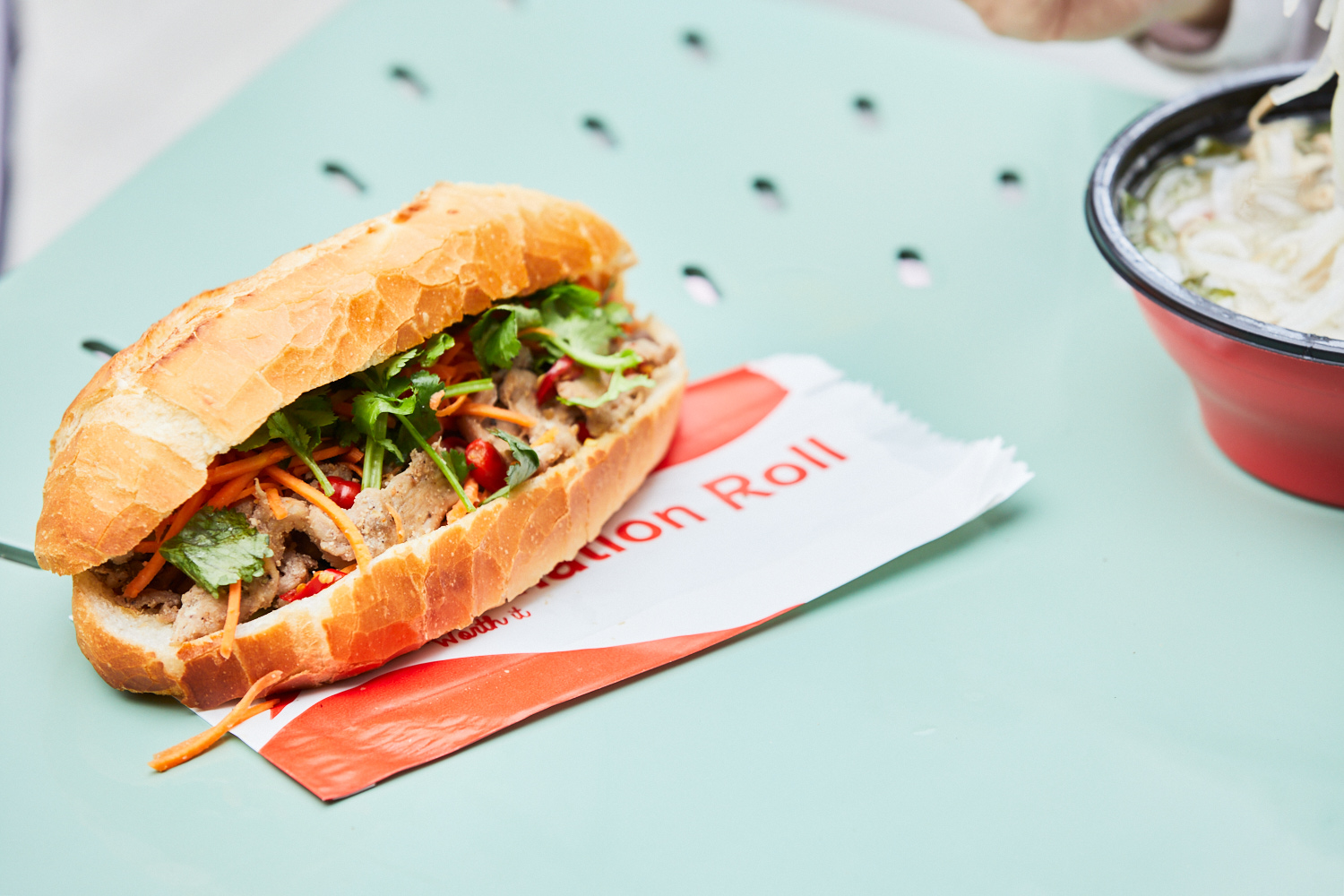 SUSHI SUSHI
Your phone to your ear in one hand, your sushi roll in the other. There's no better or tastier multitasking than that which Sushi Sushi provides when you're eating on the go. But no matter how much of a hurry you're in, it's impossible not to take note of the freshness and flavour of their artisan Japanese-inspired lunches. There's an extensive menu of hand rolls, merging traditional with contemporary flavours, and something to suit every taste and appetite. If you want more than sushi, try their Spicy Popcorn Prawn Slider or their Crispy Chicken Sushi Sandwich, both a guaranteed party in your mouth, along with zingy salads and hot Japanese comfort food, perfect for when you need to power down. Located near Two Melbourne Quarter.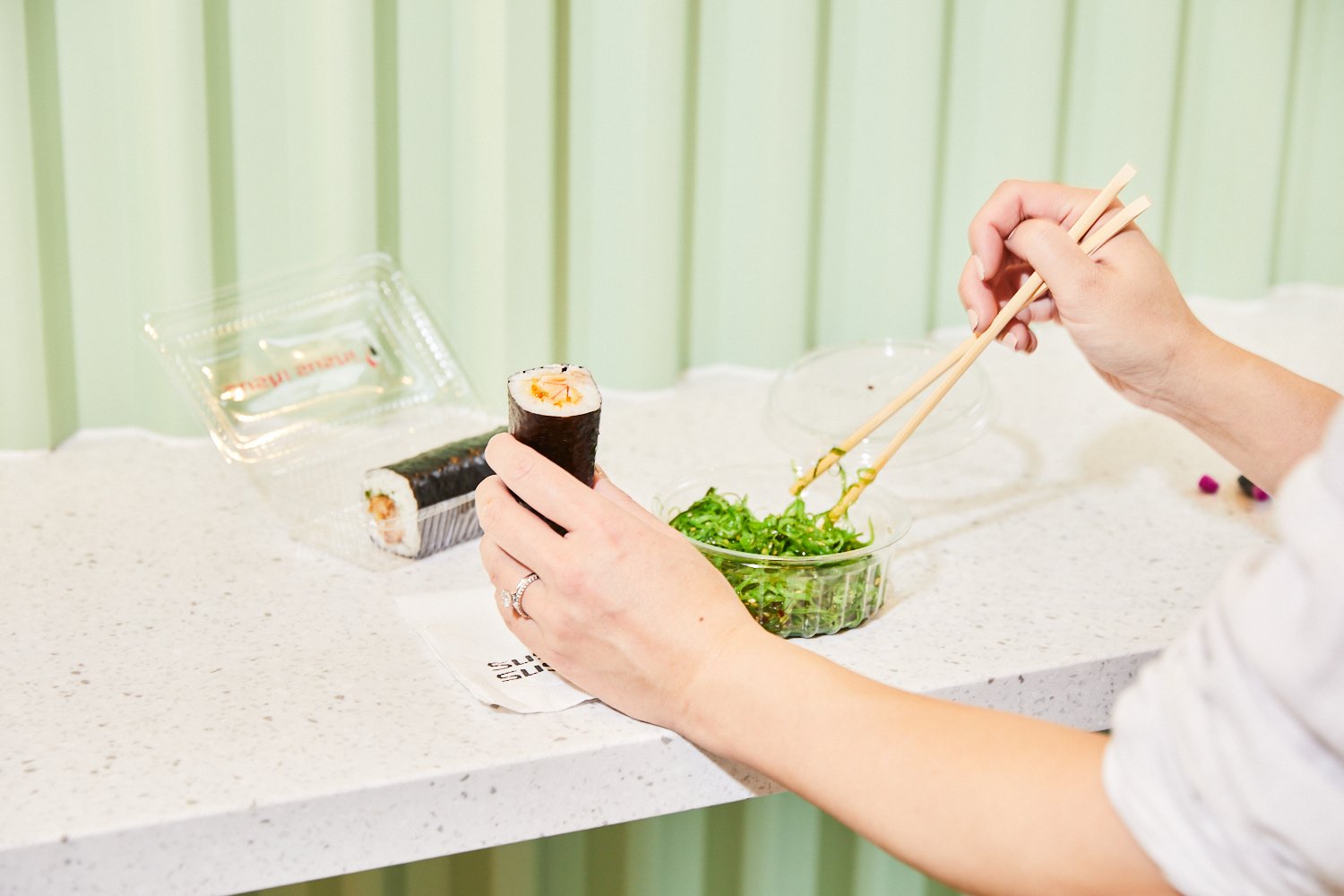 SERGY BOY
Look, if you had the time, you could take a seat in Sergy Boy's effortlessly cool cafe-slash-bar with its industrial chic vibe, thoughtful menu and European-inspired flavours. You could eat at a leisurely pace and savour every mouthful as you watch the world go by. But the clock's ticking, you have an empty stomach and somewhere else to be—which is what makes this place such a winner. Head down the back to Sergy Boy's sandwich bar, trying not to look longingly at the exquisite plates of slow-cooked goodness coming out of the kitchen, and order yourself a sandwich to be reckoned with. Sandwiches are possibly underrated—but these are the sangers of dreams. Think luscious paninis and artisan breads packed with inspired fillings that will instantly better your day. And once you're done with your sandwich, wash it down with one of Sergy Boy's specialist coffees, which hits the spot, every time. Located opposite Southern Cross Station, next to One Melbourne Quarter.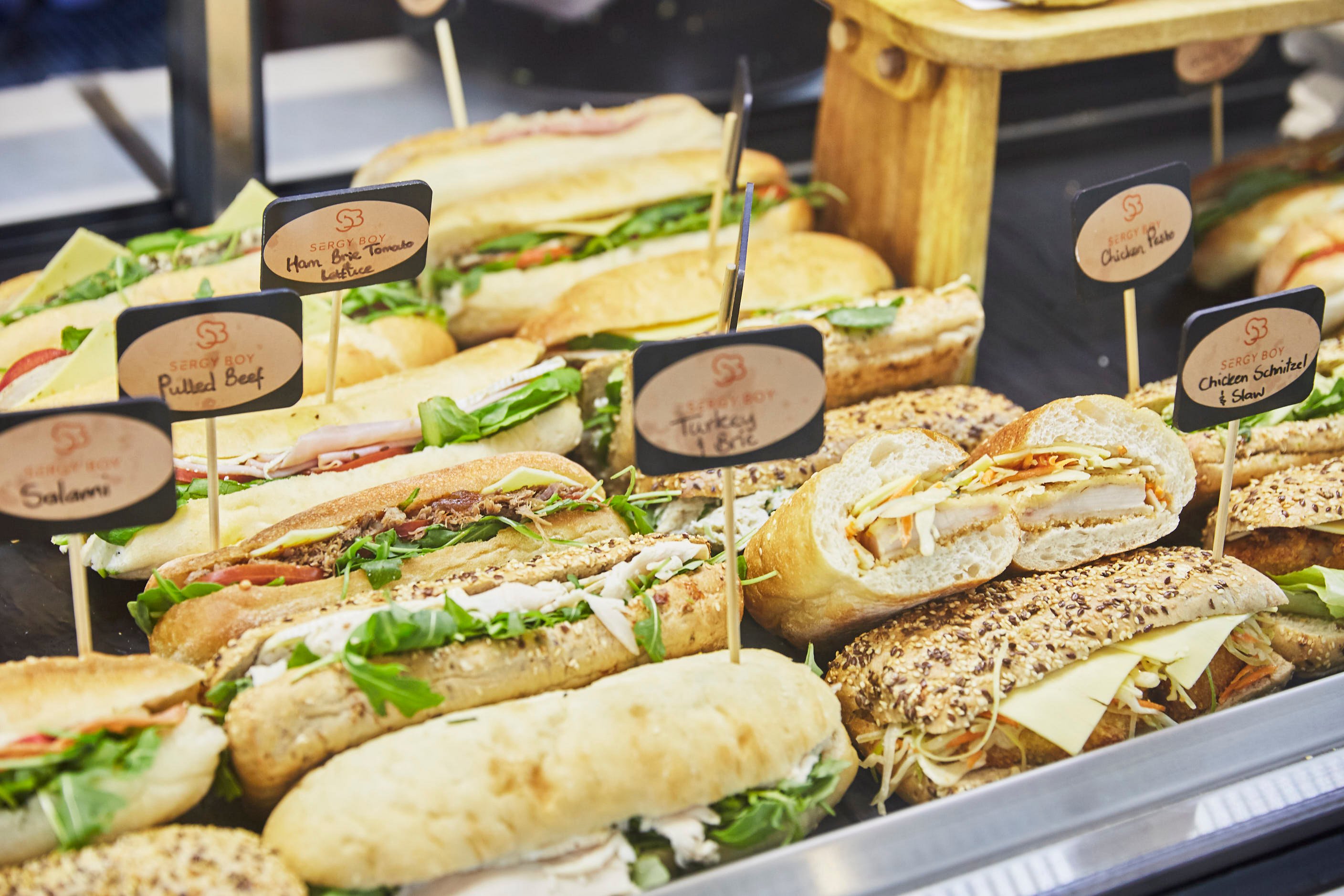 Melbourne Quarter is conveniently situated between two of Melbourne's most iconic streets, Flinders and Collins, and is opposite Southern Cross Station.
Keep up to date with Melbourne Quarter, subscribe to our Newsletter or follow us on Instagram and Facebook.