HUMANS OF MELBOURNE QUARTER - SUSHI SUSHI
The kingpin of Melbourne's on-the-go sushi scene, Sushi Sushi, has found itself a new home and is bringing fresh, Japanese-inspired lunches to Melbourne Quarter's inhabitants and visitors. With more than two-decades in the business, Sushi Sushi serve up traditional Japanese cuisine, reimagined with contemporary flavours. The constantly evolving menu allows customers to expand their palate with unique items like spicy popcorn prawn sliders and crispy chicken sushi sandwiches - delicious bites that you won't find anywhere else.

We had a chat with store manager Alex on what his vision for Sushi Sushi Melbourne Quarter looks like.

What is your guiding philosophy?
We like to keep it simple – our aim is to always offer high-quality, premium products to our customers. We use only the best ingredients and make our products fresh every day to ensure every experience is a positive – and delicious – one. This keeps our customers coming back for more.

What's the most popular offering at your store and why?
Hand rolls are by far our most popular product. In particular, the cooked tuna and avocado, salmon and avocado, and teriyaki chicken hand rolls.

When's the best time to visit?
All day, every day! You can enjoy our products throughout the day – whether it is for a quick snack before or after lunch, or the main meal. Our deluxe sushi and sashimi platters are extremely popular and make catering for an event easy and stress free. We've got you covered no matter the occasion.

What do you love about Melbourne Quarter?
Melbourne Quarter is a fantastic location in the heart of the Melbourne CBD. Close to the hustle and bustle but far enough from it, Melbourne Quarter is a welcoming neighbourhood with a relaxing atmosphere. It's the perfect place to escape and enjoy your lunch in peace.

What's your vision for the Melbourne Quarter Sushi Sushi store?
My vision is for Sushi Sushi to be the go-to place for office lunches, quick snacks, lunch on the go or even a sanctuary for people to escape the crowded city streets. I want the store to be known for serving up an exceptional product by friendly and welcoming team members.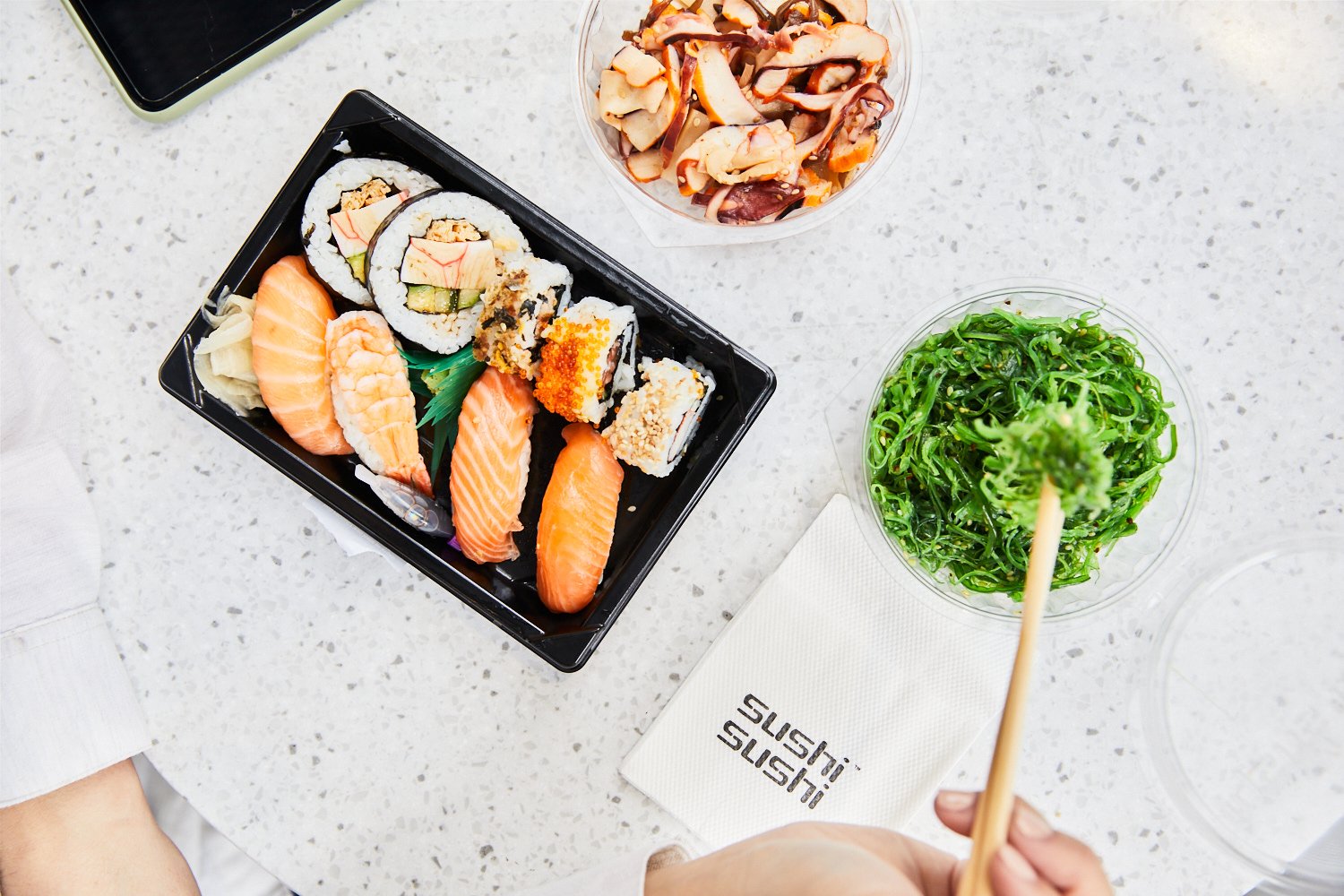 Melbourne Quarter is conveniently situated between two of Melbourne's most iconic streets, Flinders and Collins, and is opposite Southern Cross Station.
Keep up to date with Melbourne Quarter, subscribe to our Newsletter or follow us on Instagram and Facebook.