MILK YOU SHOULD BE DRINKING BASED ON YOUR ZODIAC SIGN
Long gone are the days when ordering a coffee was as simple as choosing between regular and skim milk for your cappuccino or latte.
Melbourne's dynamic coffee culture is constantly evolving as more people search for alternatives to cows' milk. It is no longer just vegans and the lactose intolerant opting for dairy-free, Melburnians around the city are frothing over milk alternatives.
Melbourne Quarter's plant-based restaurant Home Vegan Bar has been serving up dairy free beverages to their customers since 2019. The store serves up all the milk alternatives you could ever imagine, and you can pair them with some unique menu items. Superfood lattes are one of the more popular picks, but it's hard to go past a Dragon's Breath - a hot drink that blends cacao, chilli, ginger, cayenne, turmeric and paprika.
"There are so many health benefits to drinking and eating plant-based and the array of milk alternatives ensure everyone can get their caffeine hit without getting a belly ache. And for some people, it's the taste that makes plant-based milks their go-to," says Home Vegan Bar owner Robin Ragadawala.
"My preferred dairy alternative is our Almond Nut Mylk, it's gluten free and we cold press the almonds onsite. These dairy alternative mylks have so many different uses. Melburnians have really started to cut back on dairy for health and environmental reasons. Our new customers are always surprised at how delicious our plant-based offerings are and love that they are helping the planet, too."
But with so many varieties of plant-based milks available, ordering a coffee can sometimes get overwhelming. We have done some digging and found a simple solution to this problem: your star sign can determine what milk you should drink (and it's scarily accurate).
Pisces
Pisces are full of fun and crave excitement. A dash of sweetened-condensed milk in their coffee will be the perfect pick-me-up on a slow Monday morning. Most people would find this milk sickly sweet, but Pisces are known as sweet tooths and can take a sugar hit like this.
Aries
Aries are the bravest of the zodiacs and the only ones daring enough to add goats' milk to their coffee. The salty, grassy tang of goats' milk in an 8am coffee would terrify a lot of people, but the courageous Aries love to live life on the edge - just like mountain goats.
Taurus
Loyal by nature, Taureans need a milk that won't let them down. The safety of almond milk really appeals to a Taurus, its neutral taste and lactose-free composition will never disappoint or catch them off guard.
Gemini
Geminis are indecisive and like to follow the crowd. It is only fitting the milk best suited for a Gemini is oat, Melbourne's latest in-vogue milk. The outgoing, impulsive side of the Gemini can get bored easily so don't be surprised if they jump on the next milk craze too.
Cancer
Cancers are sensitive and compassionate and should opt for organic milk in their morning brew. It would upset a Cancer to know the milk they are drinking was sourced unethically or harmed the environment.
Leo
The confidence of a Leo means they love being the centre of attention. There's no milk that will make you stand out from the crowd like hemp milk. The highly nutritious milk is loaded with more protein than other popular plant-based milks, giving Leos plenty to brag about.
Virgo
Hard-working Virgos are always on their feet, so the extra nourishment from full-cream milk is necessary to fuel their busy days. Virgos are also overthinkers who spend their money wisely, so not spending that extra 50 cents on a dairy-free option is ideal.
Libra
It is all about finding the right balance for a Libra. Lactose-free milk will satisfy a Libra's craving for a delicious dairy drink without the potential adverse effects of lactose.
Scorpio
The passionate and persistent Scorpio needs a full-bodied milk to handle such intensity. Coconut milk is thick and creamy and rich in healthy fats. A well-suited cows' milk alternative for the fiery Scorpio.
Sagittarius
Always looking to better themselves, Sagittarians will love the host of health benefits of macadamia milk. Said to help prevent a range of chronic diseases, macadamia milk will be a Sagittarian's best friend on their path to self-improvement.
Capricorn
Capricorns are the ultimate working-bees who need a hearty morning beverage to get them through their busy days. The dependability of soy milk will really appeal to a Capricorn. As the original plant-based milk alternative, soy milk is thick and nutty with a similar protein content to cows' milk.
Aquarius
Every Aquarian is a rebel at heart. It is in their blood to go against the grain. As plant-based milks become more popular in Melbourne, Aquarians refuse to follow a trend and will prefer to stick with good-old skim milk.
Mr Ragadawala says those wanting to mix up their coffee order with a cows' milk alternative can call into the Home Vegan Bar store in Melbourne Quarter, at 699 Collins Street, Melbourne, to find their perfect match – star sign related or not. He says almost all of the milks listed are available at his store in a range of healthy drinks.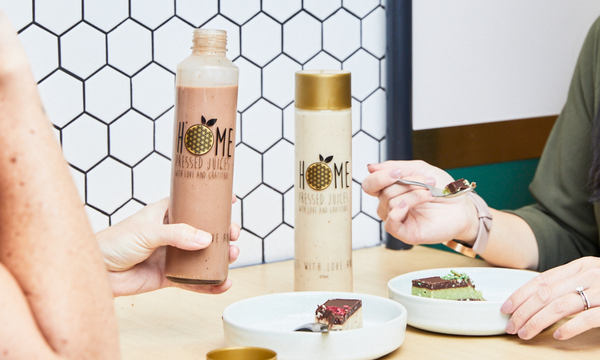 Melbourne Quarter is conveniently situated between two of Melbourne's most iconic streets, Flinders and Collins, and is opposite Southern Cross Station.
Keep up to date with Melbourne Quarter, subscribe to our Newsletter or follow us on Instagram and Facebook.