Think Melbourne Quarter's cranes are just 'ordinary' cranes? Think again. Meet Linda, Super Lifter, Mr Cart and… School.

Walk around Melbourne Quarter, and once you get to the building site where the largest commercial building in the precinct is being constructed, you'll see four cranes towering above. But these are no ordinary, nameless monoliths of metal and machinery. No – they have names, courtesy of Dockland Primary School's creative first-graders.

Lendlease opened the name-a-crane competition to this particular bunch of 6- and 7-year olds as a way to creatively engage the school, which only opened a year ago. As you might expect, the results didn't disappoint. Four students were given the honour of each naming one crane.

Julia called her crane Linda. Why? "It's my sister's name," she said. Maithili named his crane Mr Cart, "Because it's similar to a crane and has a 'C' as its first letter," he explained. Devansh gave his crane the heroic moniker Super Lifter, because "It's a cool name and cranes can lift anything, so they're super!" he exclaimed. And finally, Spyro's crane is named, simply School. Because, "I love school!" Linda, Mr Cart and Super Lifter have already been installed onsite, with School to join his companions later in the year as construction progresses.

Besides their task to help build the new Melbourne Quarter Tower, (which goes by the name MQT, in case you were wondering), the cranes also serve to celebrate special days. From Naidoc Week to World Aids Day, one of the cranes—or should we say—Linda—will be illuminated with symbolic colours, acknowledging key dates that have meaning in the community, while lighting up the striking skyline.

Each crane has its name emblazoned on a large metal sheet, which will be visible from the ground as the tower goes up. So next time you walk on by, don't be a stranger. Look up, wave and say, hi Linda! Hi Mr Cart! Hi Super Lifter! Hi School! And don't be surprised if they wave back. Melbourne Quarter's friendly like that.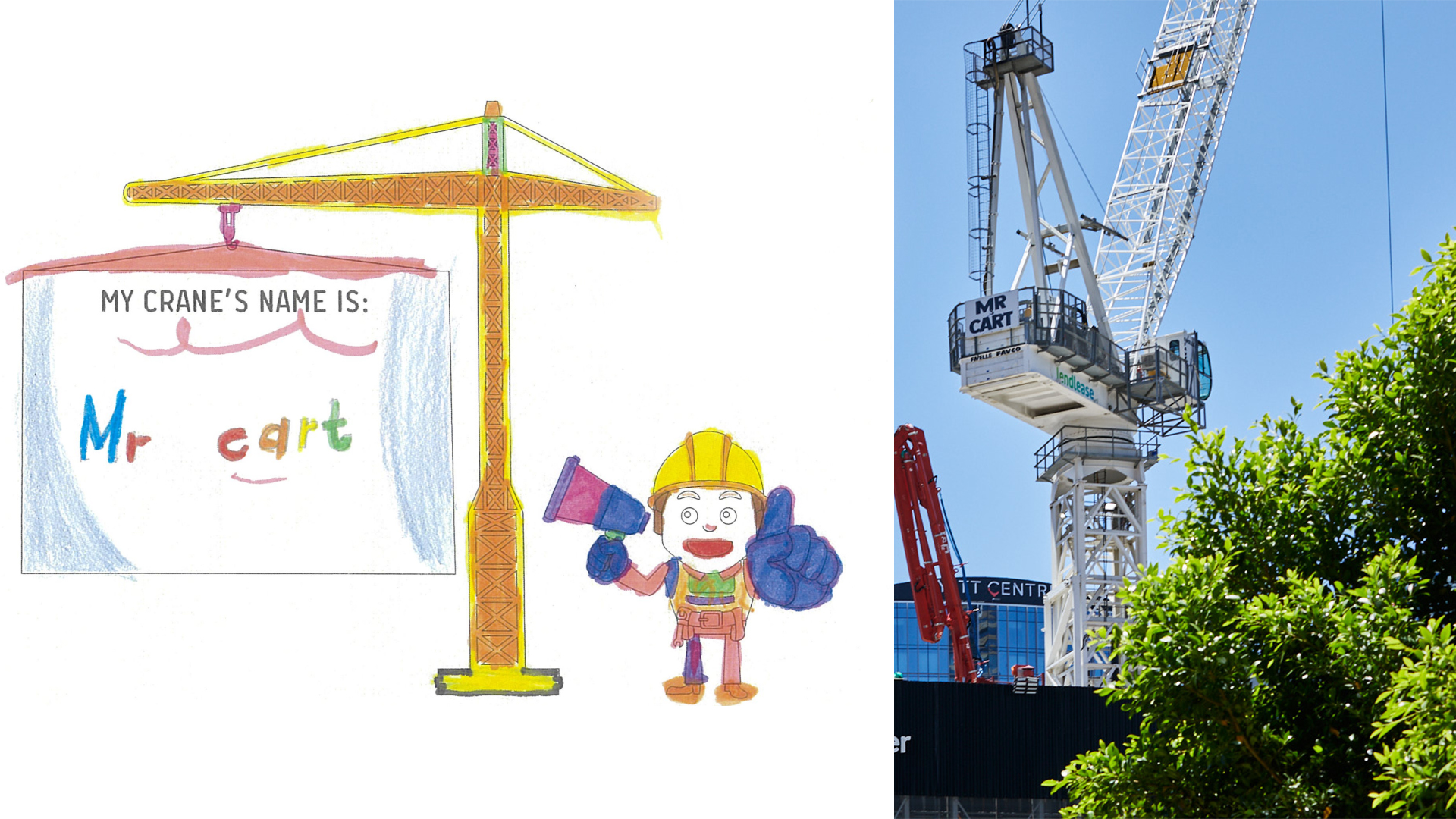 To learn more about key upcoming crane lightings, follow our Instagram page for updates.

Melbourne Quarter is conveniently situated between two of Melbourne's most iconic streets, Flinders and Collins, and is opposite Southern Cross Station.

Keep up to date with Melbourne Quarter, subscribe to our Newsletter or follow us on Instagram and Facebook.