URBAN REGENERATION - UNCOVERING THE BEST PLACES
People are on the move. By 2030, 67 per cent of the world's population will reside in cities*. At Lendlease, we see cities as living, breathing ecosystems — each with a distinct personality, shaped by a rich past. And while they all have their own unique story to tell, they have similar challenges to face as they head toward the future.

With urbanisation increasing, the need for mixed-use places and spaces is growing fast.

Melbourne Quarter is one example of how we're answering the demand for more productive places and creating real cultural and social value for our community.


Live

The greatest advantage of living in a big city like Melbourne is the opportunity to be part of a much larger community. City living is integral to the Australian lifestyle and dream now, and while our iconic way of life hasn't changed, how we live every day is becoming more diverse. To bring elements of this to city living, we're introducing shared spaces and amenities such as gardens, kitchens and rooftops to bring the community together in places that become an extension of the home, enhance quality of life and foster a truly sustainable, healthy neighbourhood.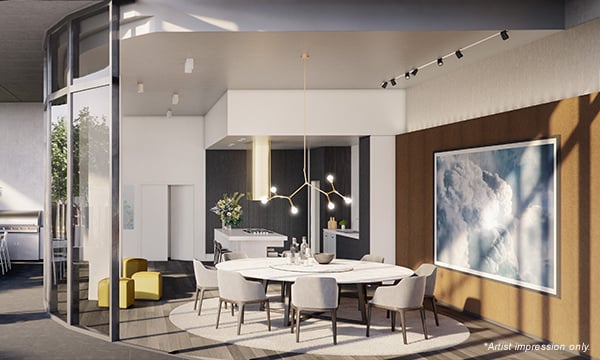 Work

We're also addressing the changing nature of work and exploring how future citizens will build careers, balance work and home life, and participate in advanced environments such as co-working spaces for greater collaboration, connectivity and community.

At Melbourne Quarter, we're partnering with leading businesses and organisations to try to set the benchmark in environmentally and socially viable workplace solutions. You'll see this in everything from our flexible office space, our open Wi-Fi access in public realms to encourage remote working, and in new programs such as our partnership with RMIT University to pilot a skills exchange for construction workers onsite.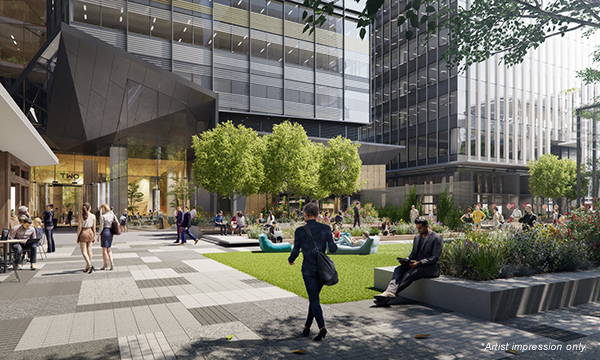 Play

As an essential component of vibrant street life, we're also nurturing retail to ensure it thrives. But our approach to retail goes beyond design, building and leasing; and into innovative ground plane curation, activation and direct engagement and support to our retailers.

By applying this integrated design approach to street life, we're bringing together transport, public spaces and retail amenity. We think of it like this: if the public realm is the body, and transport the veins, street life and retail are the heart, creating the pulse of place.

As the starting point for design, Melbourne Quarter focuses strongly on the wellbeing of people. This means we've paid the same attention to the architecture and design of the buildings as we have on the important spaces between them, the parks and pavements and how people and places work together. We believe it's this vibrant street life, activity and energy that create places where people choose to live, work, visit and return.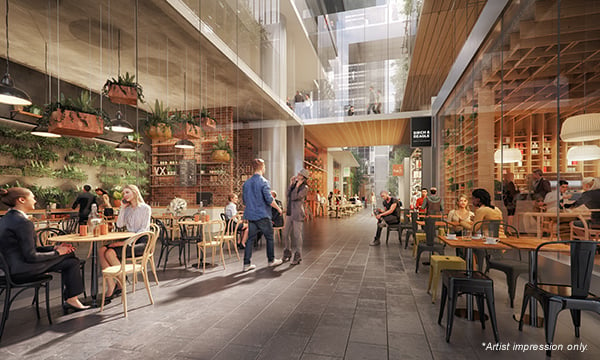 *United Nations Economic & Social Affairs unit report, "World Urbanisation Prospects: The 2014 Revision", 2014.