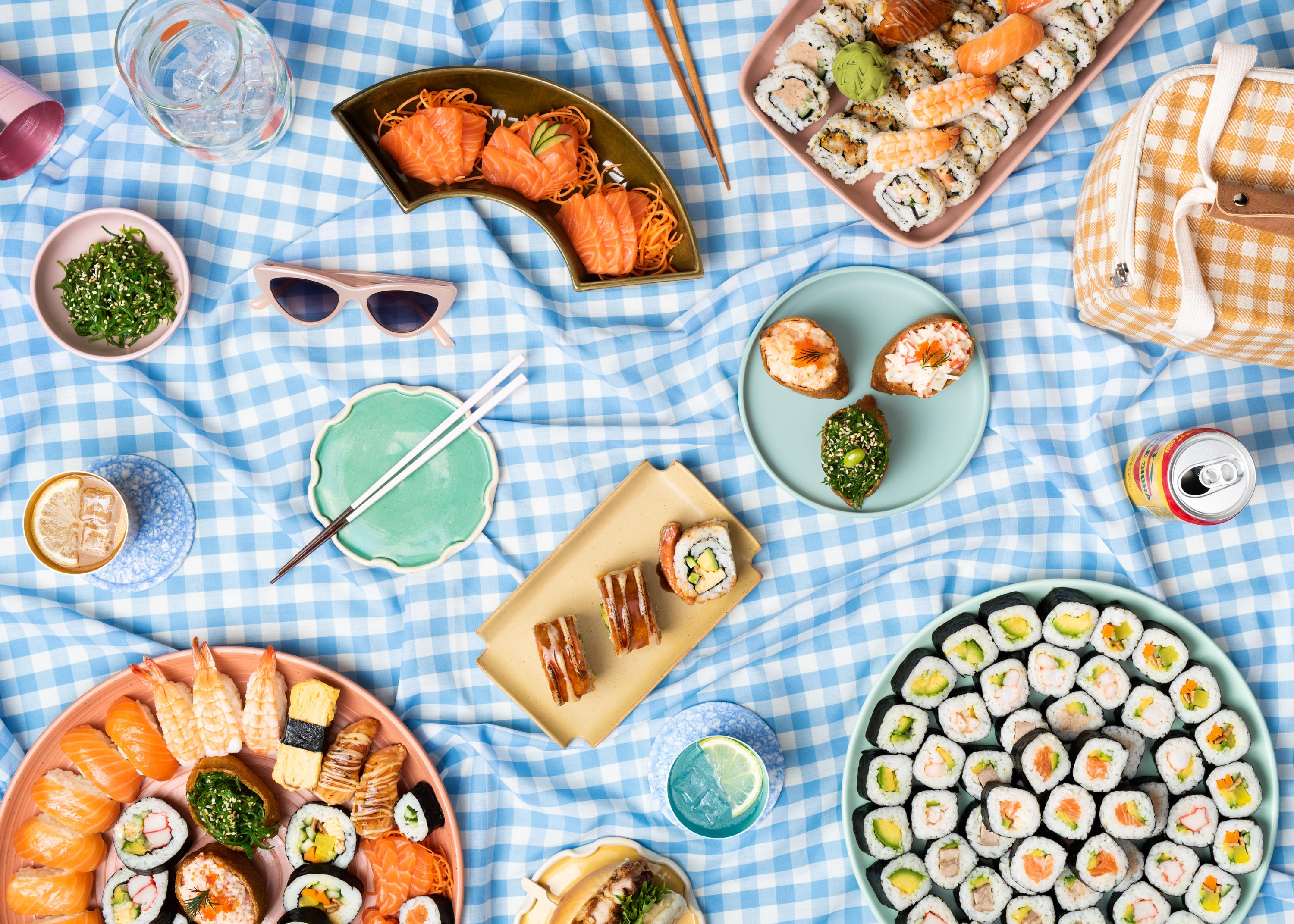 Your corporate catering sorted in five simple steps
From grazing platters to healthy lunches, light refreshments and customised coffee orders, nailing the food is essential to elevating important events. Whether it's a client facing meeting, an important pitch or internal team building, everyone appreciates being looked after. That means tasty bites, good hydration and caffeine injections to fuel you through. Gone are the days of sad-looking triangle sandwiches, dry pastries and watery coffee. Melbourne Quarter's wealth of eateries will give your event or meeting an edge with surprising dishes, instagrammable platters and flavours that will have you coming back for seconds. Just keep these five tips in mind, to make sure you get it right, every time.
1. Consider dietary needs
It's rare these days to have 10 people in a room and not have one with dietary requirements. Gluten free, lactose intolerant, vegetarian, pescetarian, vegan, food allergies, restrictive diets…. The list goes on. It's ideal if you can find out if there are any food requirements to be aware of before your event so you can plan accordingly, but it's considered thoughtful to cater for basic dietary needs just in case. You don't need to travel far in Melbourne Quarter to find just the thing: enter Bluebag's healthy, hearty foods, with gluten free, vegetarian and vegan options that taste as good as they look. And their Shroomy Halloumi Sliders, and vegan salad wraps will delight even the meat-eaters among you.
2. Order with a click
Life is busy, and that means if you're planning a big meeting, you'll want the best possible food for the least amount of fuss. There's no need to send back and forth emails about your culinary needs, or spend time on the phone mulling over menus, when you can order what you need online, in record time. Plenty of caterers can satisfy your requirements with a just a few clicks, a credit card entry and… lunch is served! Head to Sushi Sushi if you're after fresh, impressive platters of handcrafted sushi, handrolls, nigiri and sashimi, and dishes merging traditional and contemporary flavours. There are nine platters to choose from including seafood and vegetarian options… and they deliver. Job done!
3. Decide: One hand meals, or two?
The event you're hosting will likely dictate the menu. Are you after light refreshments that your clients can politely enjoy without making a mess (think: one-handed bites, easy-to eat-sandwiches and small pastries), or more substantial feasts that the team can dig into? Consider your audience and order accordingly. Just through the lobby of One Melbourne Quarter you'll find Peddler Espresso, whose golden coffee brews and beautifully crafted sandwiches have just the right amount of sophistication for satisfying client appetites. A more casual event that calls for a hearty bite you may need two hands for? Try Destination Roll, who serve up Banh Mi that are the packed, stacked, crispy rolls of deliciousness that will fill your colleagues heart (and stomach) with joy. The bowls of goodness at Fishbowl are also regular crowd pleasers that will fill you up with a rainbow of healthy ingredients, bold flavours and the perfect ratio of protein to salad. Alternatively, head to Royal Stacks for juicy burgers (with vegan options included) that are a hearty treat any day of the week.
4. Add those special touches
It's a fact that corporate catering and long meetings can sometimes veer into the dull end of the spectrum. To keep your guests, alert, awake, and appreciative, think outside the box. This is especially important if you're pitching to a client and want to make a good impression in every way. It's not always about just what you're saying; it's the atmosphere, the environment and the attention to detail that can really cement your success. One idea? Take your guests' coffee orders in advance so when they turn up, their perfect brew is hot and ready to drink. Sergy Boy is always an excellent choice; their specialist coffee is the caffeine hit every meeting ought to start with. Good hydration is also essential to mental focus, so give your refreshments the wow factor with a cart selection of flavoured alkaline waters from Home Vegan Bar. It's a simple idea that will elevate your meeting with very little effort. With flavours including Liquid Passion (a zingy lemon passionfruit mix), Sublime (which blends the refreshing flavours of Alkaline Water, Lemon Juice, Lime, Mint, Sliced Cucumber and Lemon), and Goji Love (a superfood spritz of Alkaline Water, Goji, Chia, Lemon, Coconut Water), you'll have your clients feeling refreshed, impressed – and absorbing every word.
5. If in doubt, graze
What do you do if a meeting requires refreshments but it's not quite lunch time? The abundant delight of grazing platters, from cheese and crackers to cascading fruit, never fails to impress. It's as easy to have a few small satisfying bites, as it is to load up your little plate and chomp away to your heart's content. At Bluebag, you don't have to go to any effort at all – simply ask for one of their expertly curated cheese platters where fresh and dried fruits, a variety of cheeses, nuts and crackers make the perfect snack for any occasion. It's worth knowing that Bluebag also covers just about every catering need, from sliders and sandwiches to generous salads and sweet treats. Meetings have never tasted so good.
Melbourne Quarter is conveniently situated between two of Melbourne's most iconic streets, Flinders and Collins, and is opposite Southern Cross Station.
Keep up to date with Melbourne Quarter, subscribe to our Newsletter or follow us on Instagram and Facebook.