Fire
By Yhonnie Scarce, lives Melbourne.
Born Wommera South Australia and belongs to the Kokatha and Nukunu peoples

Curator: Broached Commissions Location: Melbourne Square outside Two Melbourne Quarter, Collins Street Photographer: Peter Bennetts
About this artwork
Yhonnie Scarce has created a memorial to the murnong plant, a root vegetable that used to be harvested in this area by the Kulin Nation. The murnong are represented by the hand blown glass objects in a number of states; buried, as if in a firepit or in their natural subterranean state and also laid out as if ready to eat. The combined works act as memorials and as a gentle suggestion for a return to this sustainable indigenous agriculture.
This work sits on what used to be, according to indigenous author and scholar Bruce Pascoe, an indigenous garden. Early colonial records clearly stated that this site contained an extraordinary array of edible herbs, bulbs and various kinds of mint. By reinstating the murnong, albeit in a sculptural form, Scarce has created a work that is at once archaeological, ceremonial and interpretative.
About the Artist
Yhonnie Scarce is an award-winning artist and one of Australia's most sophisticated contemporary sculptors. Scarce, of Kokatha and Nukunu heritage, is a master glass-blower, whose work is held in many major public and private collections in Australia and overseas. Predominantly working in sculpture and installation, her practice investigates the displacement, trauma and ongoing effects of colonisation on Indigeous Australia since 1788.
Scarce's practice draws out symbols from Aboriginal culture and history and repositions these within contemporary art and sculpture practices, bringing these lesser-known or forgotten narratives from Indigenous Australian history into current dialogues. Scarce was selected by Broached Commissions for Melbourne Quarter for the way her work tied to the history of Batman's Hill as an abundant Indigenous garden, cultivated for its food sources for millennia before the settlement of the township of Melbourne.
Scarce graduated with a Masters of Fine Art from Monash University and has since been involved in countless solo and group exhibitions across Australia, including a solo exhibition at the Australian Centre of Contemporary Art (2021) and collaboration with Edition Office for Melbourne's NGV Pavilion architectural commission (2020–21). Scarce's work has also been exhibited at the Palais de Tokyo, Paris (2022), Museum London (2020) and Pavilion of Contemporary Art, Milan (2019).
Additional art works by this artist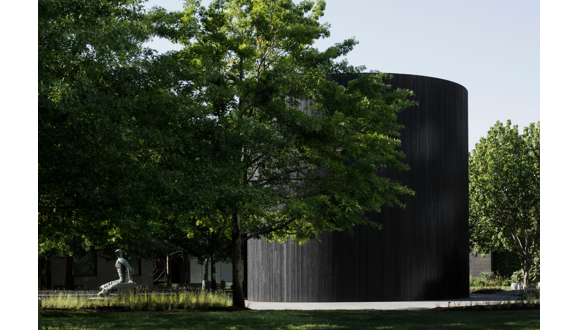 In Absence
YHONNIE SCARCE AND EDITION OFFICE
2019 NGV Grollo Equiset Garden, St Kilda Road, Melbourne
Commissioned by the NGV
Photographer: Ben Hosking
Image Curtesy of Ben Hosking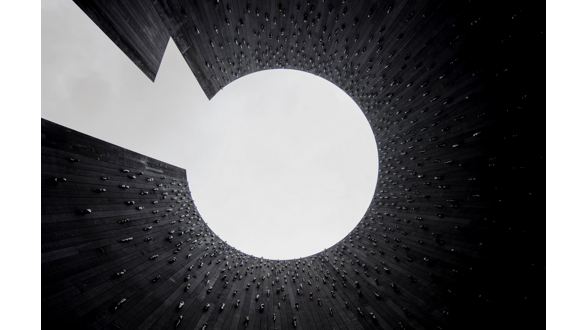 In Absence
YHONNIE SCARCE AND EDITION OFFICE
2019 NGV Grollo Equiset Garden, St Kilda Road, Melbourne
Commissioned by the NGV
Photographer: Ben Hosking
Image Curtesy of Ben Hosking
In Absence
YHONNIE SCARCE AND EDITION OFFICE
2019 NGV Grollo Equiset Garden, St Kilda Road, Melbourne
Commissioned by the NGV
Photographer: Ben Hosking
Image Curtesy of Ben Hosking
Browse other Public Art Works at Melbourne Quarter
*Seasonal art mural with rotating art

National Reconciliation Week Mural

By Simone Thomson