DISCOVER MELBOURNE QUARTER GREEN SPACES
It's time to rediscover what's great about Melbourne's vibrant CBD. And surprisingly, there's plenty of lush green spaces nestled within Melbourne's concrete playground that will have you getting in touch with nature during the workday.

Here are some of Melbourne's best inner-city oasis:

1. Melbourne Quarter Sky Park
It's not often you have to ascend a set of stairs or take a glass-encased lift to access a park, but the climb is definitely worth it at Sky Park. Suspended above Collins Street and adjacent to Southern Cross Station is Melbourne's first elevated green space. You'll feel on top of the world as you take in glistening skyscraper views. As an added bonus, you won't have to rush back to work thanks to high-speed public Wi-Fi, power outlets and USB charging points. It's open to the public during business hours, Monday to Friday.

Just below Sky Park, outside Two Melbourne Quarter and opposite Gunpowder Walk, is another green public space for visitors to enjoy. There is an abundance of sitting options with the added benefit of free Wi-Fi. While enjoying a bite to eat from the numerous retailers at Melbourne Quarter, take in the vibrant neon artwork designed by local artist Callum Preston.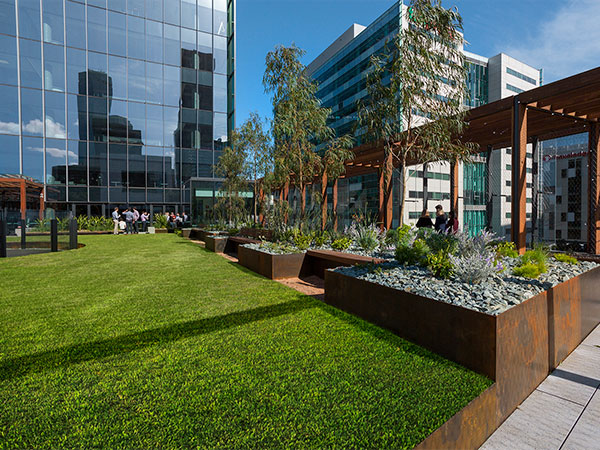 2. TiTree Park
This hidden gem offers the perfect respite from the city's hustle and bustle. There's BBQ facilities, seating areas, lawn, Wi-Fi and impressive city views. It is located off Flinders Street and is planned to link to Collins Street via a north-south lane. The park's name refers to the stump and bails made for the first MCC cricket match from locally grown ti-tree – Howzat!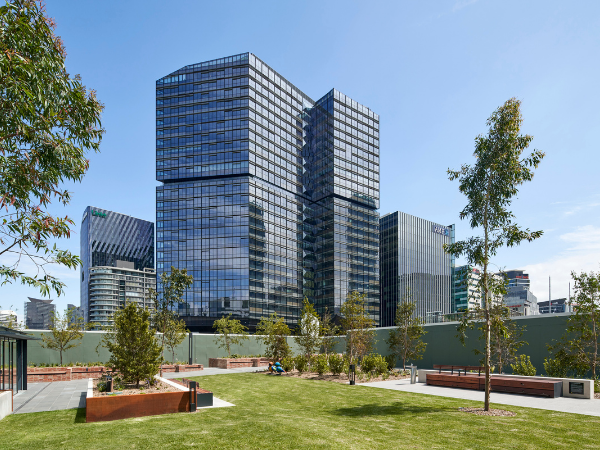 Situated adjacent to one of Melbourne's busiest train stations, Melbourne Quarter can be easily accessed by train and tram. Southern Cross is serviced by Melbourne's metropolitan trains and is the terminus for regional V/Line trains and interstate services making it the perfect destination for those visiting from Melbourne's outer suburbs or regional Victoria.

Keep up to date with Melbourne Quarter, subscribe to our Newsletter or follow us on Instagram and Facebook.