CONSTRUCTION PROGRESS AT MELBOURNE QUARTER
With the holidays now behind us, Melbourne Quarter is continuing to transform Melbourne's skyline in 2023.
All eyes are on our third and final commercial tower, Melbourne Quarter Tower, which has now reached Level 20 and the building's core is at Level 23.
As part of building entrance works, the veil steel structure is now being installed. Scaffolding has also been erected to complete the final glazing elements around the building entrance. Up at Level 15, facade installation works are also underway.
In the wider precinct, works on Sky Park and the Wellness Building are continuing. The structural steel installation is nearly complete for Sky Park, showcasing its full size. Sky Park is suspended above Collins Street and accessible via a dramatic staircase or the glass lifts located nearby.
For our Wellness Building, the structural steel installation for level 4 is also underway.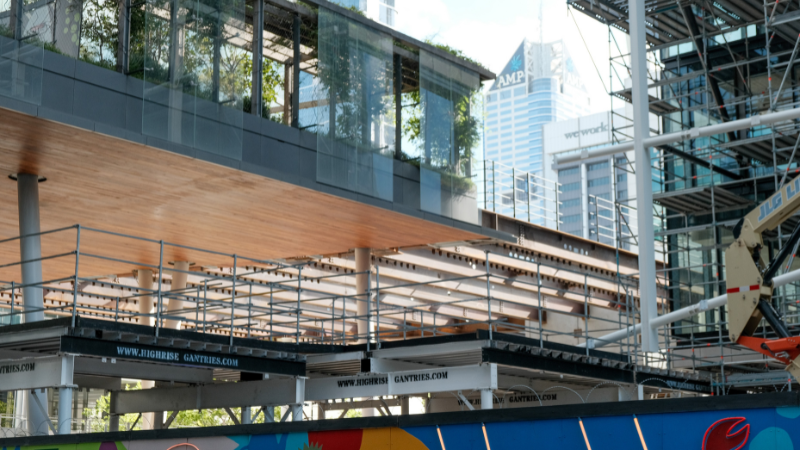 Sky Park is growing
Melbourne Quarter Tower is located directly across from Southern Cross Station and designed by international architects Woods Bagot; the 34-level building will become Medibank's new national headquarters with the entire building set to be home to circa 15,000 employees.
The completion of Melbourne Quarter Tower will also facilitate the opening of the precinct's public square and Sky Park – the first of its kind in Melbourne.
Set for completion in 2024, we are excited to see our neighbourhood grow!